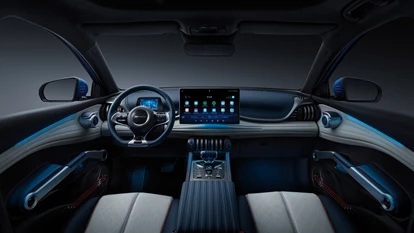 The new kid on the block BYD has hit the ground running with its all-electric family SUV, combining quirky design with a comfortable ride in the Atto 3
Although we say the new kid on the block BYD is one of the world's biggest battery makers. It builds electric trains, buses (hundreds of them running in London, under Alexander Dennis bodies), grid storage units, cars, and batteries for all the above as well as for electronic gadgets. BYD has 600,000 employees of which a slightly staggering 50,000 are engineers.
The new BYD Atto 3 is an impressive all electric SUV, recently reviewed by the likes of What Car, Top Gear and Carwow they all talk about its great value for money and with its Rear Wheel Drive and All Wheel Drive options and with either a 400V or 800V battery there are options to suit most families looking to make the change to an Electric car.
We have some great stock offers on the BYD https://car-leasing-solutions.prod.motorleaseplatform.com/offers/business/carzu-ald-byd-atto-3-5-door-150kw-design-60kwh-auto/ click here for more details: